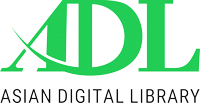 ---
Journal Coverage Form
In order to submit your journal for coverage in Asian Digital Library, you must read the Minimum Selection Criteria very carefully.
Please make sure that the 'title' you are suggesting for ADL meets all of mentioned standards.
Note: We strongly recommend the 'Publisher' of the journal to complete the 'Suggestion Form'.
If you are not the publisher, please try to contact the publisher and request them to complete the form.
---